Photo Credit ABC News
Why are American schools putting students in solitary confinement?  Since when did our schools become prisons?  Already America violates International standards in our prisons.  Internationally it is considered that solitary confinement is a form of torture.  Yet, here they are going a step beyond the prisons.  This method is being used to punish school children, school children as young as kindergarten.  We are raising a generation of young people to become use to solitary confinement.  What does this say for the future?
Solitary confinement for students will continue: Oregon schools easily bypass ban on 'isolation booths'
According to the Police State USA
 Last year, a parent's outrage over a government school locking her child a padded cell without her knowledge or permission caused so much outrage that a new state law was passed, prohibiting schools from purchasing or using free-standing "seclusion cells" or "isolation booths," as they are called.  With the new taking effect, some schools are scrambling for a way around the provisions, so they can continue to place students in solitary confinement at their discretion.
In November 2012, KATU News broke a story about the use of an isolation booth at Mint Valley Elementary School in Longview, WA.  Concerned parent, Ana Bate, said her son saw students being locked in the booth at school and was traumatized.
"[He was] thinking it was scary, it was abusive, are they gonna do this to me?" Bate said.
School administrators defended locking children in padded cells, saying that it had "therapeutic purposes" for some children.
"How come they're not providing documentation about how this 'therapeutic booth' is beneficial?" said Bate. "Show me some real numbers. Show me something from the medical community that says more times than not and all the documentation that backs it up. Don't tell me 'well, their parents said we could do it.'"
Continue Reading Full Article  Police State USA
Well, this is what a medical doctor had to say about these "Scream Rooms":
According to Dr. Keith Ablow – Fox News Medical A-Team
'Scream rooms' in schools are psychological sadism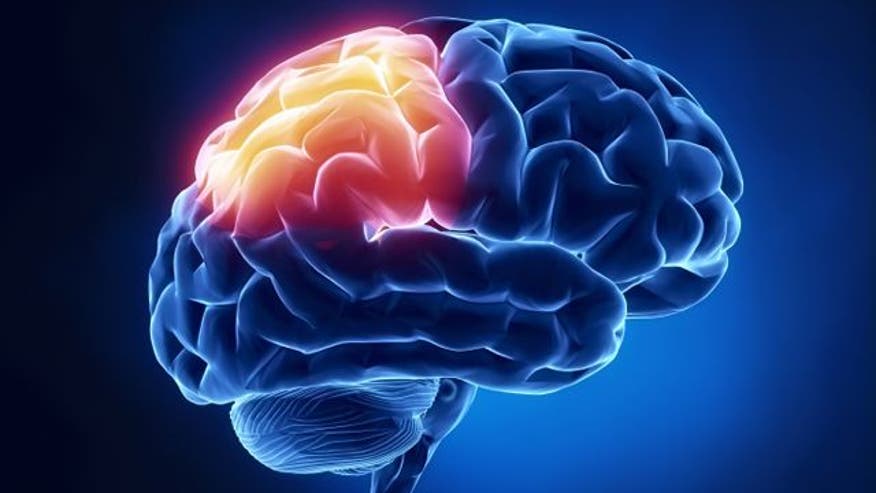 In many states throughout the U.S., teachers and school administers will lock students in small spaces called "scream rooms" to discipline them for misbehaving during the school day.
The infractions can be relatively minor – such as swearing too many times or shooting spitballs.  And students are sometimes kept in seclusion this way for hours.  In one reported case, a student was not allowed out even to go to the bathroom and subsequently urinated on the floor.
Scream rooms aren't just for high school bullies or tough athletes with attitudes either.  First graders can be confined in them, as well as kindergarteners.  Children sometimes weep and struggle to get away before being locked up.
Scream rooms should have no place in American education.  The psychological toll of scream rooms on children and adolescents cannot be overstated.  Being imprisoned for hours for perceived infractions of school rules can easily precipitate feelings of panic, helplessness and humiliation in students that end up kindling a form of post-traumatic stress disorder (PTSD).
Additionally, even when students do not exhibit nightmares or flashbacks to their captivity, they may try burying their feelings of powerlessness and outrage, leading them to suppress these feelings later in life through the use of alcohol or illicit drugs.  Those feelings can also kindle panic disorder and major depression.
I have treated men and women in their 30s, 40s and 50s who (with help) trace the roots of their inability to trust others, or their serious mental disorders, to harsh disciplinary measures perpetrated upon them by teachers during their youth.  And these disciplinary tactics are even less severe than being locked in a scream room.
It isn't just the disciplined students who can be traumatized, either.  All students who witness someone being confined against his or her will can be negatively affected. Scream rooms are nothing but solitary confinement, and by extension, that makes every school that uses them a prison.  They turn principals into wardens and make every student an inmate.
Even if they were monitored by empathetic professionals, scream rooms would still be psychologically dangerous.  But we have plenty of evidence that many teachers, bus drivers and coaches aren't always reliable or kind.  The vast majority are, but I believe there is a hidden epidemic of bullying by school staff members – not just students.
Just this week, I was consulted on a case in which a child vomited on the bus on his way to school and was made to stay in his fouled seat for the entire ride, even though other seats were available.  In another instance two weeks ago, I was consulted after a student was made to clean toilets in his school for not turning in his homework.
If scream rooms have any place in the lives of young people (which I do not believe they do), that place would certainly not be in schools.  Locating severe discipline alongside learning has never worked and never will.
Dr. Keith Ablow is a psychiatrist and member of the Fox News Medical A-Team. Dr. Ablow can be reached at info@keithablow.com.
Investigation in the state of Connecticut – Farm Hill School Report
According to NBC US NEWS
Teachers and staff put the children, including those with special needs, in what parents call "scream rooms."
"My 1st grader is there and is not learning because there are so many behavioral problems at that school," Tricia Belin said.
One parent described the rooms as, "scream closets, where kids bang their heads off of concrete walls."
For more, visit NBCConnecticut.com
"The building custodians had to go in and clean blood off the walls and clean urination off the floors," the parent said.
At a Board of Education meeting on Tuesday night, many parents questioned the use of the rooms that the district calls "timeout rooms."
"I learned last year from my daughter that she was put in a closet that had holes in the walls and no windows and (was) locked in there," one mother said.
According to Fox News Politics
WASHINGTON –  When a high school teen acted up in an Indiana classroom a few years ago, his teachers sent him to an isolated room, where he was left unmonitored for hours. He wasn't allowed to leave, for any reason, and was forced to urinate on the floor. As punishment, he was dragged to that exact same room the following day where he screamed, pleaded and banged on the door for someone to let him out.
When no one came, he tried to hang himself. 
The 2011 case is just one example of how children and teens have been isolated in what are known as "scream rooms," as a means of both punishment and regaining control — a practice that has been called barbaric and abusive, yet is still being used in several states. The use of scream rooms and other forms of restraint were highlighted in a recent Senate report; individual case studies, which did not identify the students, were shared with FoxNews.com.
The incidents detail how students — sometimes as young as 5 years old -- are being locked in the padded cell-like chambers as small as four-feet-by-four-feet. And they underscore the frustrating recourse parents are left with if and when they are notified of their children's treatment. Under current law, parents have few options, but some lawmakers are trying to change that.
How comfortable would you feel knowing there is the possibility that your child is being placed in solitary confinement, thinking that they would be safe at school?